Allen R. Berkowitz, MD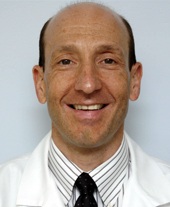 Allen R. Berkowitz, MD
Dr. Berkowitz attended the University of Rochester graduating magna cum laude in biology in 1980 and elected to Phi Beta Kappa. He was already admitted to the University of Rochester School of Medicine and Dentistry in 1978 under the Rochester Plan Early Selection program for accomplished undergraduate students keenly interested in a career in medicine. He graduated from the medical school in 1984 and received his post-graduate training in general surgery and orthopaedic surgery at New York University – Bellevue Hospital. His passion for hand surgery was fed by his early mentors Drs. Charles Melone and Robert Beasley at NYU.
He commenced his hand surgery training with a one year fellowship in Baltimore at the Raymond M. Curtis Hand Center which has expanded and is now the Curtis National Hand Center one of the premier centers for the care of the upper extremity in the country and internationally. His close ties and experiences with the center continue. He periodically volunteers in the Dominican Republic with surgeons and fellows from the Curtis National Hand Center treating the local population for their upper extremity care. He has also volunteered his expertise treating the people of the Navajo nation on multiple occasions at the public health center on the Navajo reservation in Chinle, Arizona.
Dr. Berkowitz joined the Hand Surgery and Rehabilitation Center of New Jersey in 1992 bringing his expertise in trauma including difficult fractures of the hand and wrist, complex soft tissue injuries, reconstruction of the injured hand and wrist and vascular disorders.
He has published articles and abstracts. He has delivered annual meeting presentations for the American Society for Surgery of the Hand (ASSH), American Association for Hand Surgery (AAHS) and American Academy of Orthopaedic Surgeons (AAOS) and internationally.
Dr. Berkowitz is an active member of the American Society for Surgery of the Hand, fellow of the American Academy of Orthopaedic Surgeons, member of the New Jersey Orthopaedic Society and member of both the American Medical Association and Medical Society of New Jersey. He is also a member of the Philadelphia Hand Society, Philadelphia Orthopedic Society and the New Millennium Hand Club.
He is on the medical staff and assistant chief of Hand Surgery at all divisions of the Virtua Health System.